HDPE PP bottles and crates granule machine is mainly used for rigid or hard crushed material, like van, bottle, cap and so on.
If matched with different die heads and auxiliary machines,it also can make plastic production. There is several pelletizing way, such as water-ring pelletizing way; water-cooling pull strap pelletizing way(like noodles), wind-cooling rubs surface granulation way. Under-water granulation way.

Features: Well-proportioned, stable quality, high efficiency, high output, wide applicable range, long serving life.

Machine detail parameter
Item NO.

Item name

Quantity

Power

1

Feeder

1 set

1.5kw

2

Φ

100/30 single screw extruder

1 set

45kw

3

Hydraulic screen changer system

1 set

1.5kw

4

Horizontal water-ring system

1 set

1.5kw

5

Centrifugal dryer

1 set

3kw

6

Electric

al control box

1 set

_

The advantages of this machine
1. Highly efficent: the machine is automatic and with less power consumption.
2. Special screw design: We will design the screw up to customer different material and the material of screw and barrel can be 38CrMoAL or bimetallic.
3. High capacity: the capacity of the machine is about 300kg/h
4. Material come out more stably: material go through from the first stage to the second stage, with two screen changer, much more impurity will be filterd and the material come out from the die won't broken down.
5. Beautiful pellets: two degassing system, no air in the pellets.
6. The machine wih long life.

More machine photoes
The whole line of the machine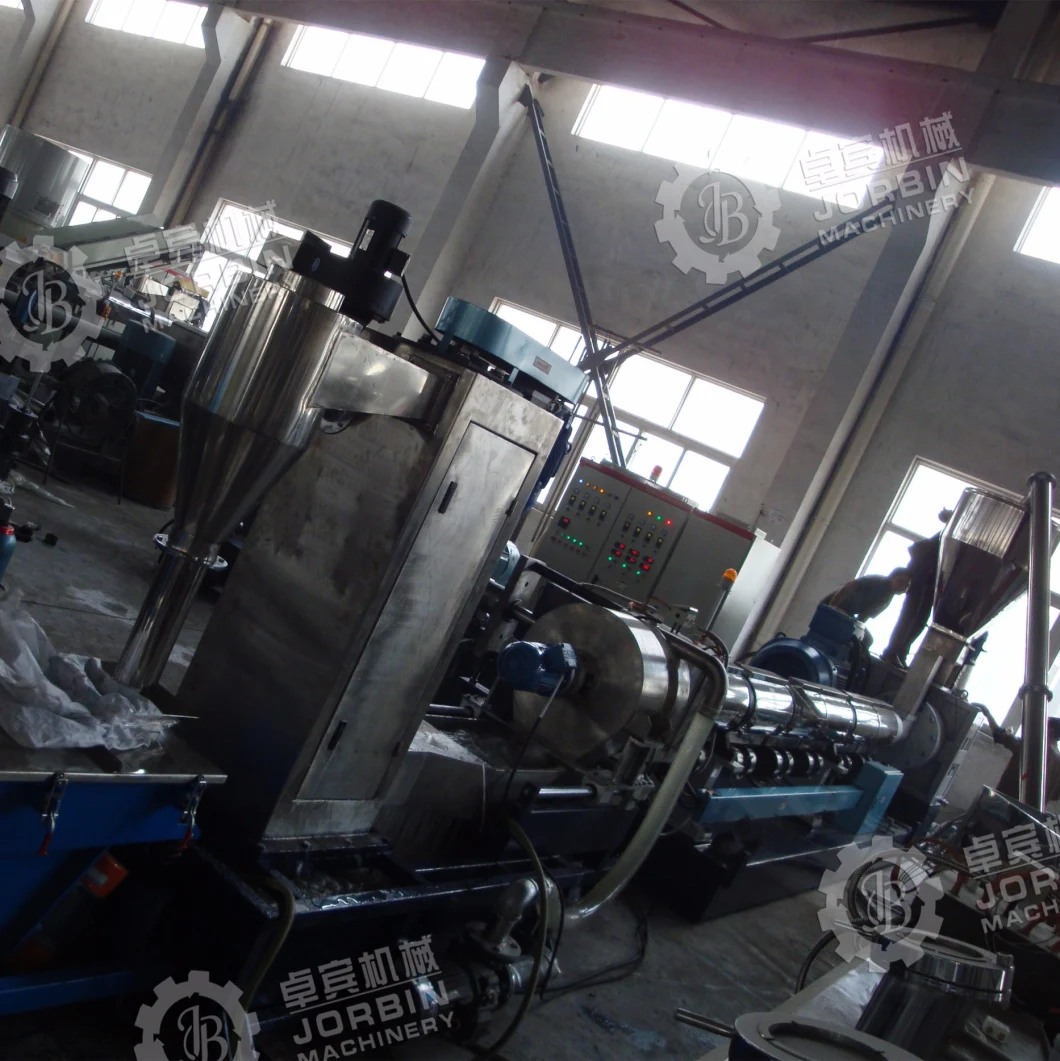 Machine with horizontal water-ring die face pelletizing way, if you like vertical water-ring die face pelletizing way, it's also possible, as our oppinion, for the small machine, horizontal water-ring die face will be better, it is easily to clean and change the cutting knives, but for the big machine, it's not so good, because it will be easy to shaking. the life will be short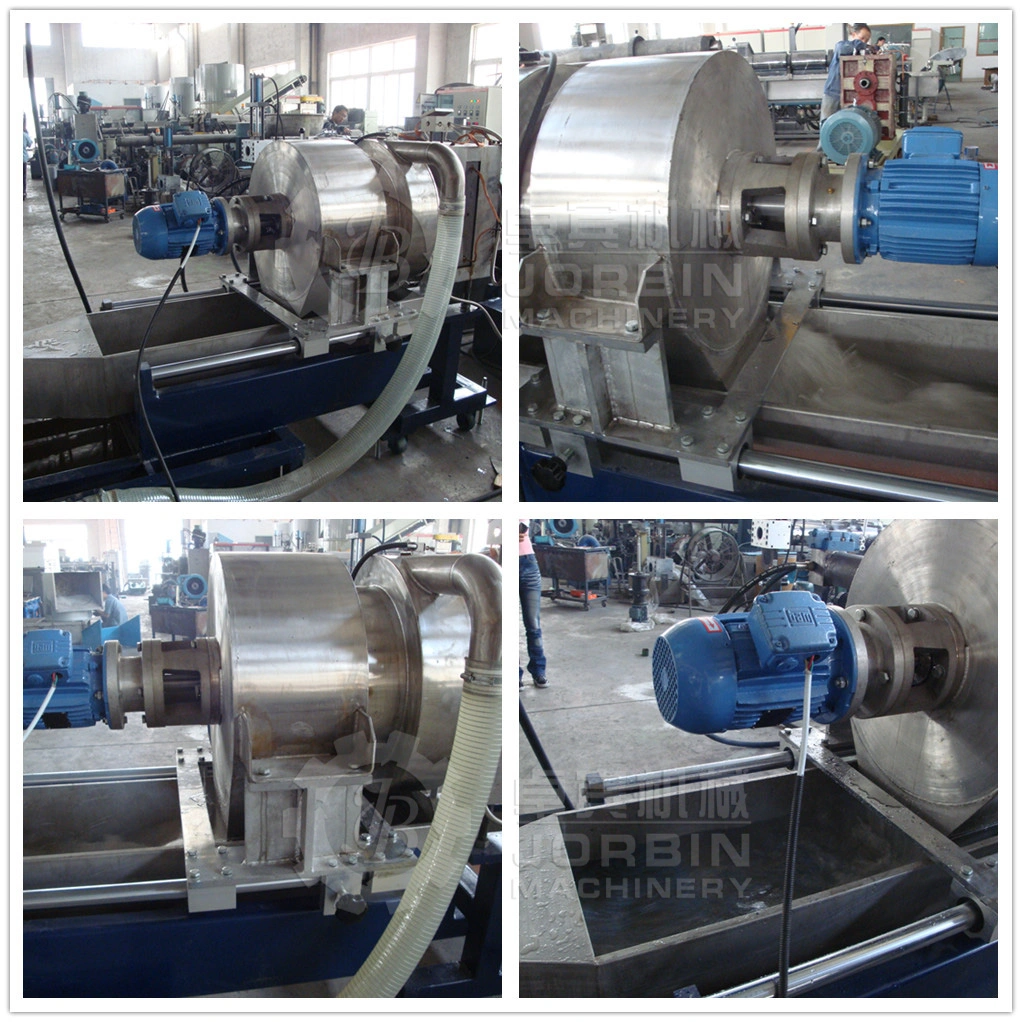 Centrifugal dryer and Vibration of the machine (Seperator good pellets and bad pellets)
Material:bracket jointing by Q235,the others are stainless steel
Motor power:3Kw
Speed: 1500RPM
With the under water drainage function
Helix screw, shaking screen, dewatering frame where meet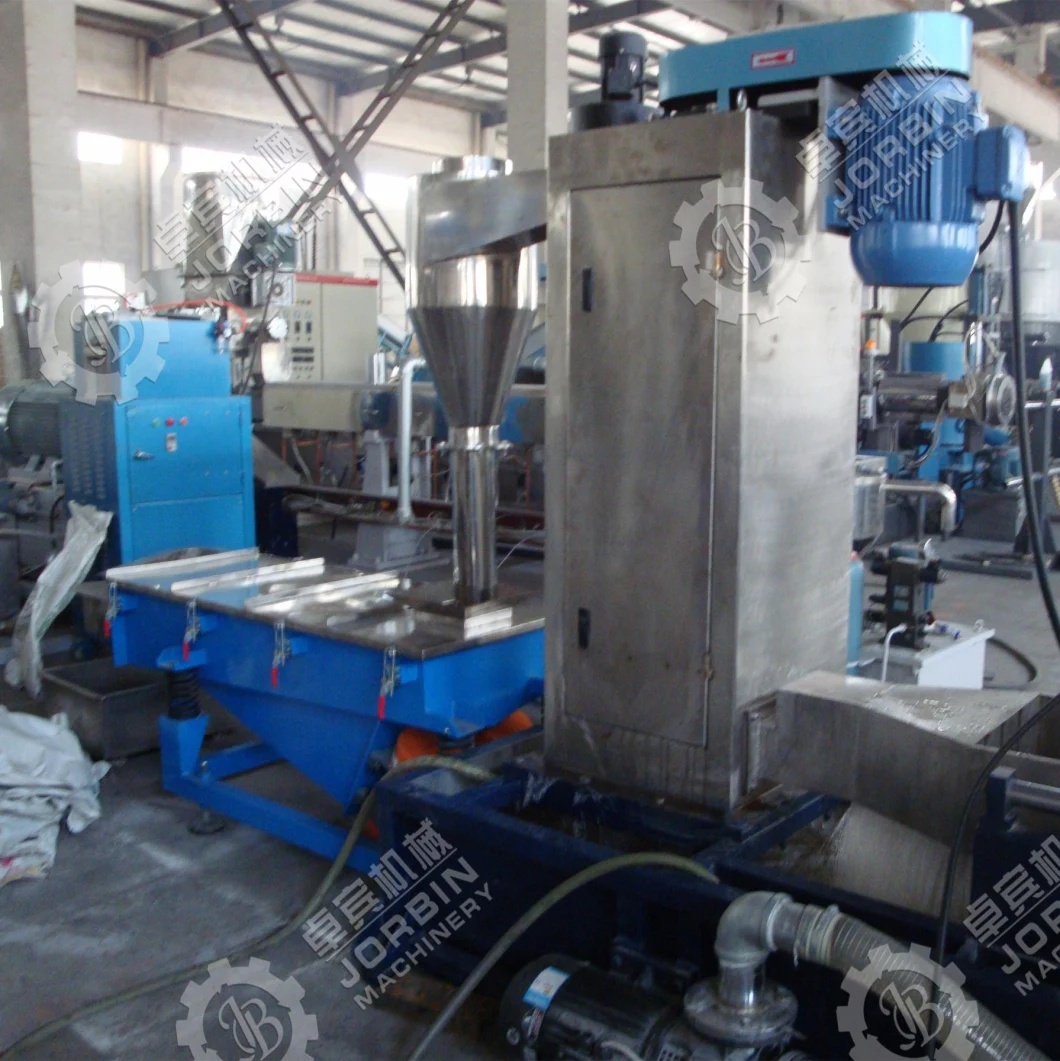 The crushed rigid material can be send by rotary chager to the feeder on the extruder machine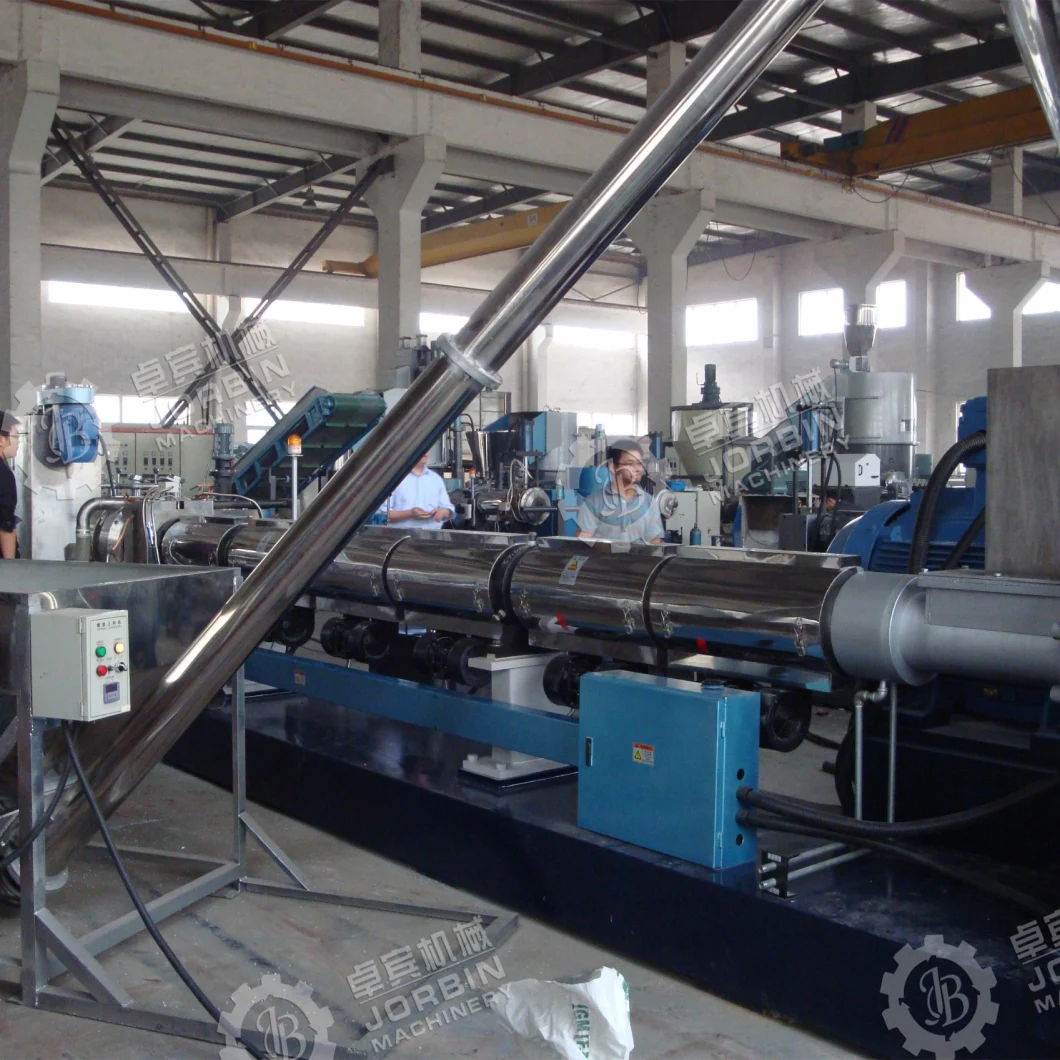 Finall pellets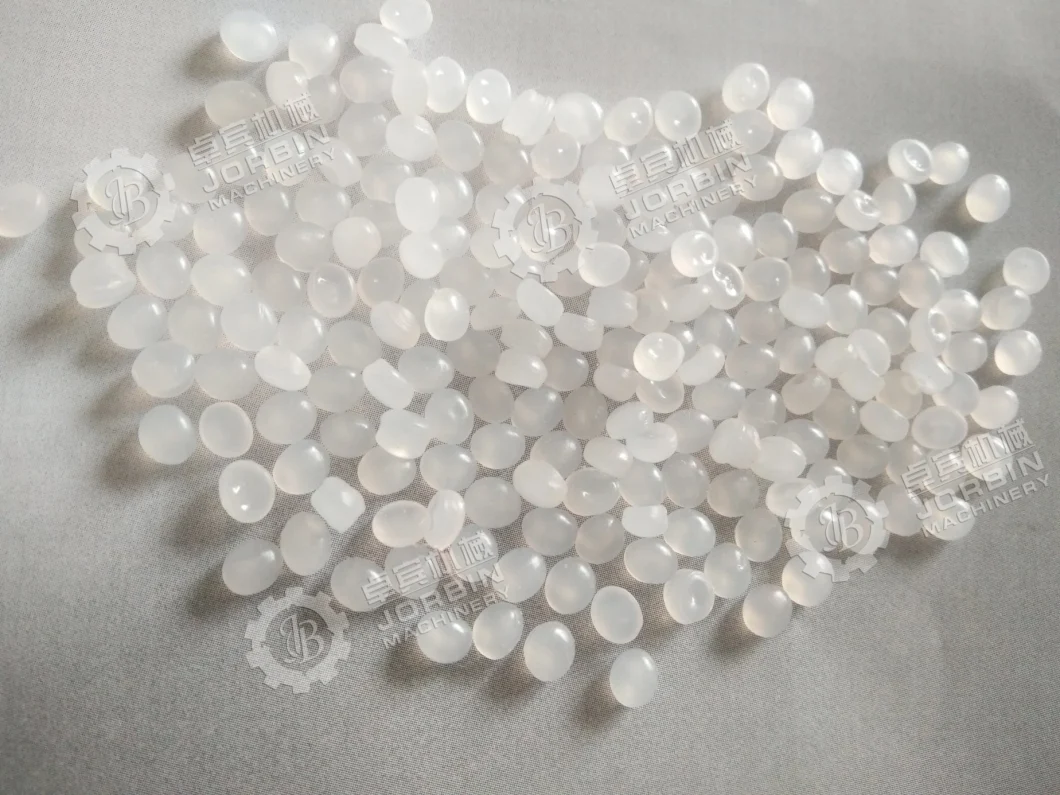 If you need more photoes or viedo of this machine, kindly contact me.




1. We supply below necessary documents with the machine:
Machine layout

Electricity diagram

Machine certificate

General manual book/maintenance book
2. We provides one-year quality guarantee. During this period, if the machine's malfunction is approved to be our responsibility, we will send the broken spare parts to you with DHL courier or other way within 7 workdays after receiving the complainant. And send the technicians to the buyer's factory for maintaining. All charges are in our account.

3. After one year guarantee, If you need we can provides payable spare parts and technician's VISITING maintenance, and any broken spares we can send you soon as possible.

4. We trust that our quotation meets with your requirements and we will gladly furnish you with further information.

5. 24Hours service : Cell+86-13915707468